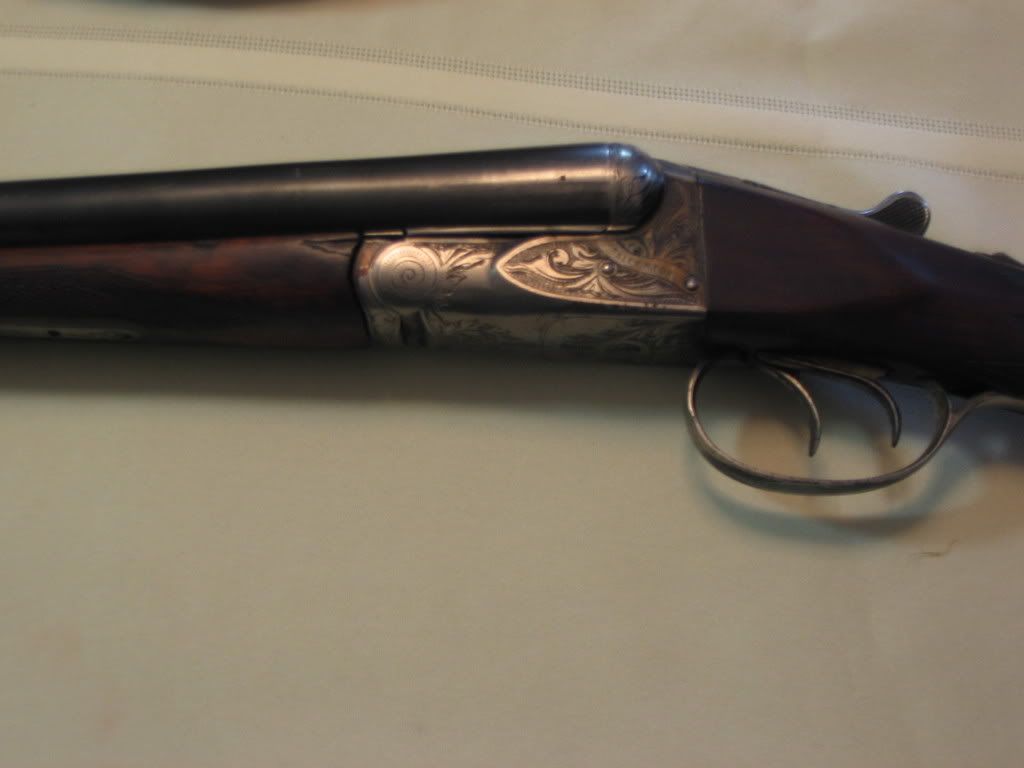 subtitled.. A failed experiment...
I received this A Grade Utica Fox as a gift, and a much appreciated one, from a good friend. It's a beautiful gun, and in my preferred 16 gauge. The problem??? I just can't shoot it well!
The stock has too much drop. That could easily be remedied. The double triggers also foul me up on occasion. That problem could also be worked out with more practice. The barrels are only 26 inches. This fault
cannot
be overcome!
The gun is a lightweight, and those 26" barrels just make me whip the gun around with no discipline. This little shotgun starts too fast, I end up way ahead of a target where I don't like to be, and end up slowing my swing for the target to catch up... A bad situation, to say the least.
This shotgun could be a killer for me with 28 inch, and possibly ever 30 inch barrels, but those 26 inch tubes are the dealbreaker for me..
It's a pretty gun, and I love to pick it up and fondle it, but that as far as the love affair goes...
So, as always, the search goes on for upland nirvana in a fowling piece... I'd love a classic Fox or Parker in 16, or even a pretty Elsie, preferably with a "hard to come by" single trigger. I know that the purists out there are likely pulling out their few remaining hairs. But, I have to be what I am, and I have to use the most effective tool for myself.
Maybe CSMC will introduce a 16 gauge RBL next??
One can only hope!