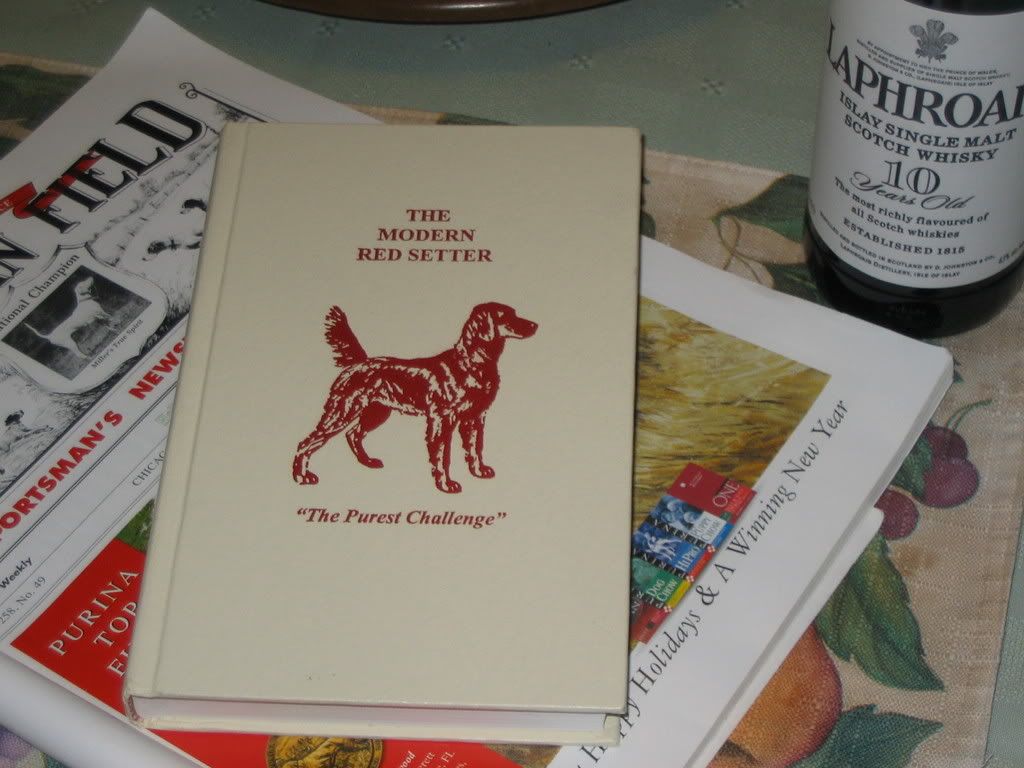 And I'm going to be sure that the dog doesn't eat it...
Pictured is a gift from a good friend, and a person that knows gundogs intimately, and the Red Setter breed in particular.
I recently sent my application to become a member of the
National Red Setter Field Trial Club.
This group is devoted to the working attributes of the Irish Red Setter, and the working attributes
only!
. No fluff and show types here. These Red Dawgs are the real deal! Beauty is as beauty does. And another old engineering axiom that I think applies, Less is more. Less coat, less weight equals more brains and more energy.
I'm embarking on a journey, and one that takes me out of the old familiar areas and forces me to cover new ground.. And it's a journey that I hope will give me one more shot at the brass ring, and one more "brag dog" to boot!
I assume that everyone knows where I'm going with this..
It's hard to leave what one has known for thirty plus years, but improvement often involves risk, and stepping out of one's comfort zone into the unknown..
I have the utmost confidence that my sojourn will be a pleasant and rewarding one..
Many thanks to the folks that provided this book for my enjoyment, and are helping to guide me through some unfamiliar territory..
More info to come...