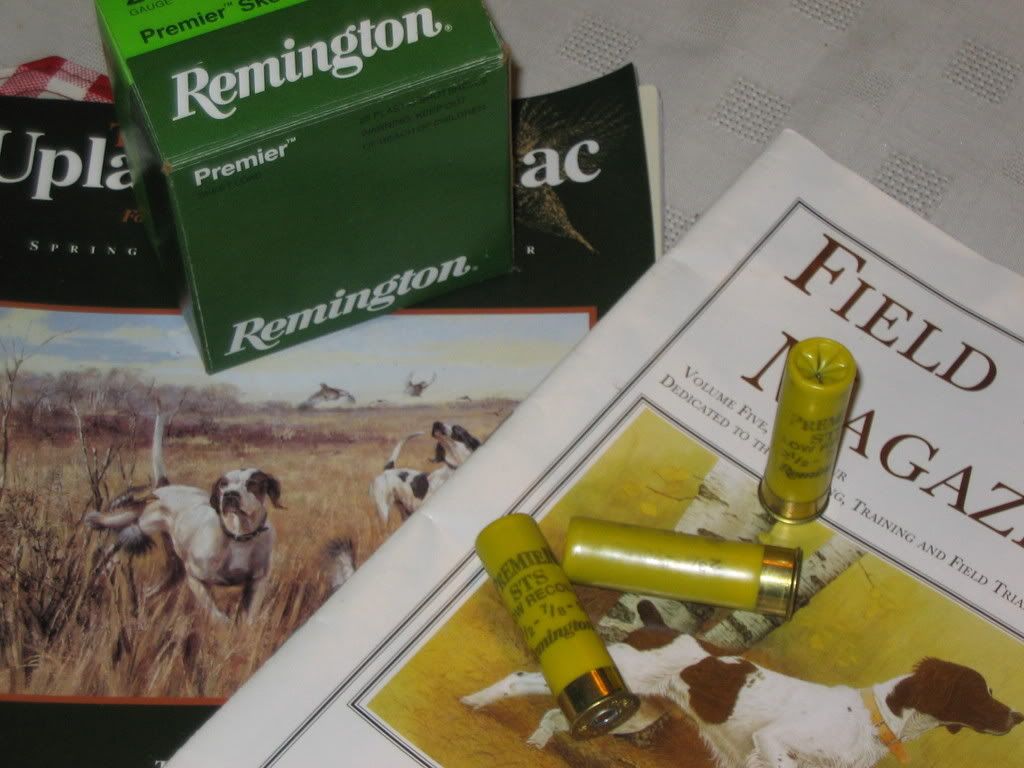 Grouse season in the North Country opens tomorrow, September 20. I've never cared for opening days, so I'll be skipping that, but I plan on making a trip before deer season opens and the woods are full of folks looking for horns.
I get nervous about having a dog on the ground during rifle season.
I've settled on the little SKB 280 in 20 gauge for this season. I've become very fond of it, and as long as I get my thick skull down firmly on the stock, I have alot of confidence in this gun.. Remember,
wood on wood!
I also will be shooting a new load this season. Hodgdon Longshot, with 15/16 ounce of the hardest #8's I can get my hands on, all wrapped up in once fired Remington Premier hulls. It's still relatively a light load for my problematic right shoulder.
I'm healthy this year, (where's that wood) and looking forward to a good season following my best buds..