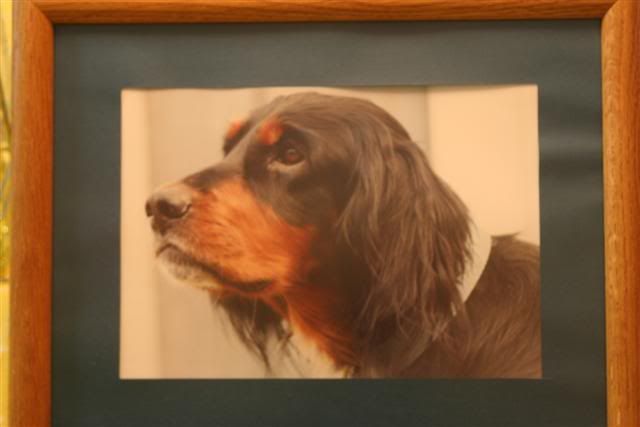 This blog would not be complete without mentioning the dog responsible for it's creation. That dog was Springset Gale Warning, or Duncan as we called him. I will publish many remembrances of him in future posts...
This past Sunday was a retrospective day. It brought to mind the words of the
Sarah McLachlan
tune, which touches my heart.
I was looking through closets for my digital scale to weigh a shotgun. I didn't find it, but, I did find a wicker basket, which contained items I was not prepared to discover..
It was all of my Gordon "Duncans" things that he had and used when he was of this earth. The cover from his last bed from LL Bean, with his name inscribed, his old "Star Wars" water bowl, and, his hand knit stocking that we used to hang on the "mantle" every year, along with those of everyone else.. All lovingly packed away... for what, I don't know. Maybe for times such as this. To remember the best dog I ever had..
He came to us from Norm Sorby's Springset Kennels in 1984. Norm termed a "Super Gordon", because he came from the best Sire & Dam that he had at the time, and maybe ever. There was something magical about these dogs and their capabilities! And, a few of his siblings went on to great things.. Maybe Duncan could have also, were it not for me. But, he was the best dog that ever was to me.
I'll have more tomorrow..