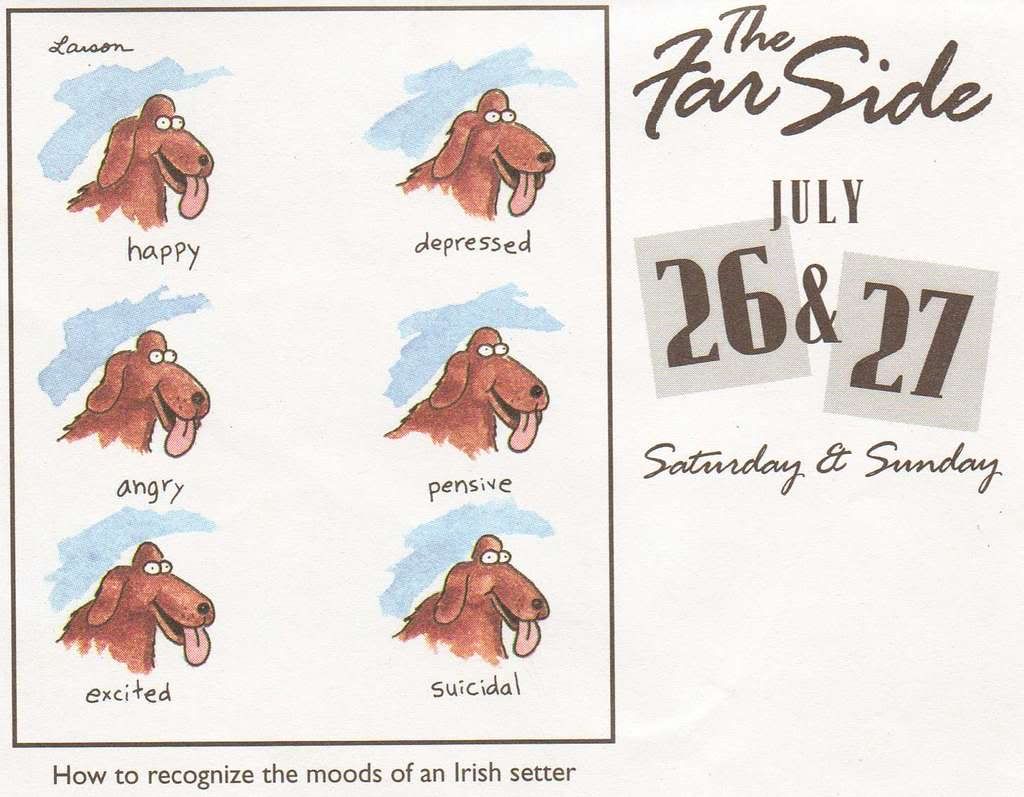 Our apologies go out to the folks at the NRSFTC, and A Piece of the Purest Challenge, but this cartoon by Gary Larson of The Far Side, has always made me laugh, and I consider it one of his best..
Enjoy, and have a great weekend!
Don't forget to click on the pic...