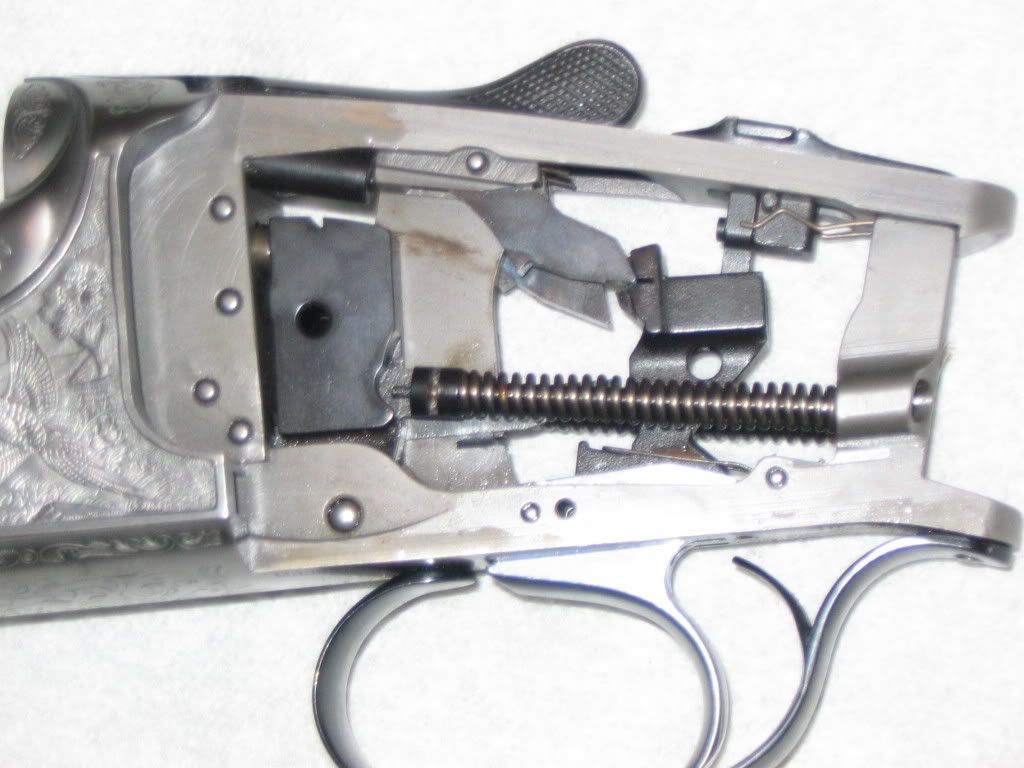 Do they get along??

All summer I've been shooting clay targets low gun with the 20 ga. SKB 280, as I annointed it as this season's "go to" birdgun. I've been shooting an 1150 fps load with 3/4 ounce of shot. This is a very light load, and oh so pleasant to shoot, not to mention it's easy on the wallet with lead prices being what they are.
Now the rub... As the temperature has fallen somewhat, I've had failures of the second barrel to set up.. I've been wondering if I've been releasing the trigger completely, but, I've never had the problem before.
This little gun is built with 3 inch chambers, and the Roman Candle 3'' 20 can raise hell in the recoil department, so I'm beginning to wonder if my super-lite reload is on the ragged edge of having the ability to reset the second trigger, particularly when temps are lower and energy is reduced somewhat.
So, I grabbed a box of field reloads today, and lo and behold the second trigger set up just fine. So, maybe that's the answer, but, since I'll never shoot heavy loads in this little gun, I'm wondering if a little inertia block warming over is in my future, or should I say, in the SKB's future... or maybe just drop another half grain of Unique and take the easy way out...

I like the 28 ga. light load in the 20, so maybe I'll look into a little inertia block modification.

Stay tuned!
Pictured is the boiler room of a B.Rizzini Aurum Teutonic, showing the inertia block.. Click to enlarge.