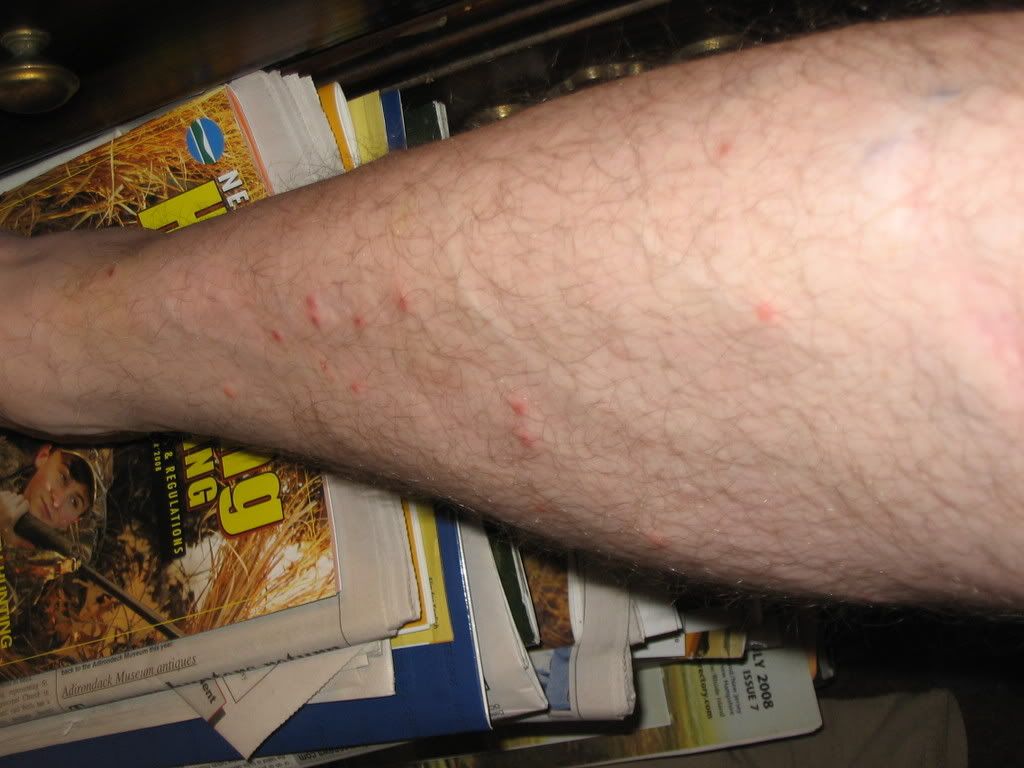 After much research, I've now come to believe that these bites, shown here on my lower leg, and only a small portion of them, are actually from chiggers.
We never had chiggers up here beforea few years ago. I always thought that they were pests of the South, but I guess their range has expanded.
I've probably got 150 itchy bites, and judging by past experience, they will probably itch for about two weeks....
Not much fun, but that's life in the big city!
I's love to hear from some of the Southern readers on how they deal with these chiggers...