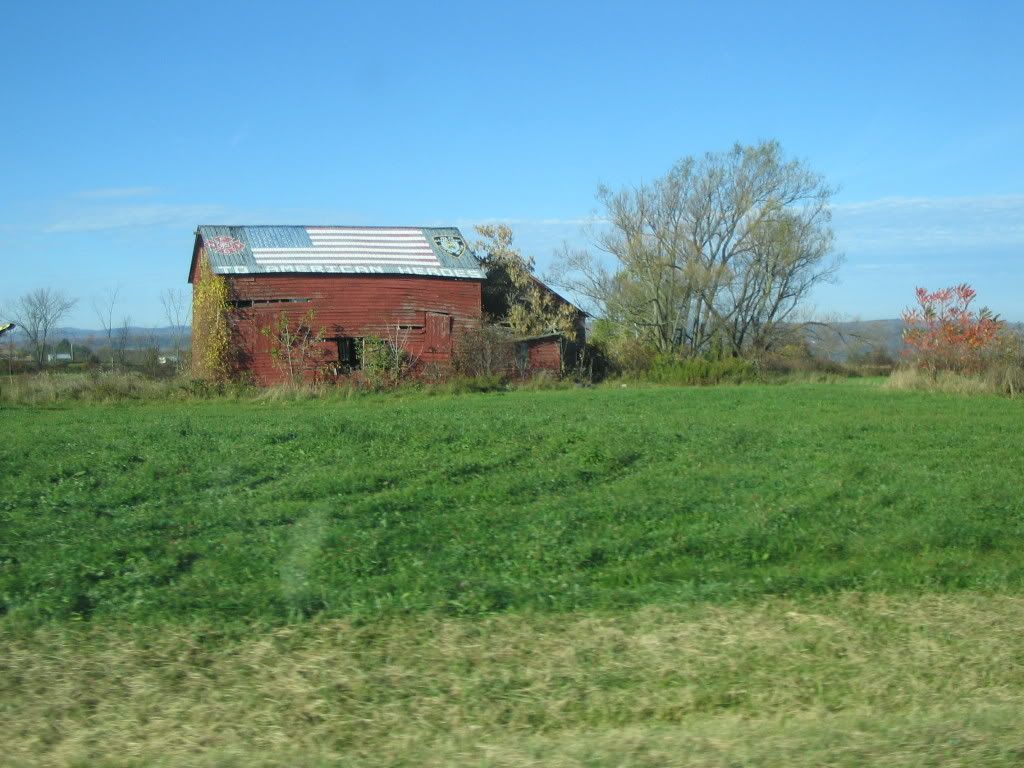 Folks in rural parts of America do not forget their heroes. I guess this is particularly true on the farms in the State of New York, where the Twin Towers of The World Trade Center were taken down by islamic terrorists on September 11, of 2001.
This farmer chose his own way to immortalize the members of the New York City Police and Fire Departments who made the ultimate sacrifice in defense of their country.
This particular farm is on State Route 30 in upstate New York, and the photo was taken on a beautiful October day.
It's a stirring reminder of the debt we all owe those brave Americans on that infamous day..
Please click the picture to enlarge..